Your favorite Spanish bites, from our kitchen to your doorstep!
Our dishes are available for curbside pickup and delivery:
Monday to Saturday, 10:00 am to 9:30 pm
Sunday, 10:00am to 8:00 pm
 Choose from our classic tapas, traditional paellas, fresh fish and premium meat. Vegan, vegetarian and gluten free options are also available. Don't forget to order some of our fresh homemade bread to enjoy with your meal, and Spanish wine or Sangria to make a toast!
You can place your order for pick up or delivery ASAP at 202 429 2200 or online:
You can schedule an order for later online:
Discounts and Vouchers are not available for Special Priced Meals or Picnic Baskets. To redeem a voucher call us to place your order an hour in advance.
To schedule an order for 10 or more people please contact our catering team, they will be happy to advise you and customize a menu according to you needs.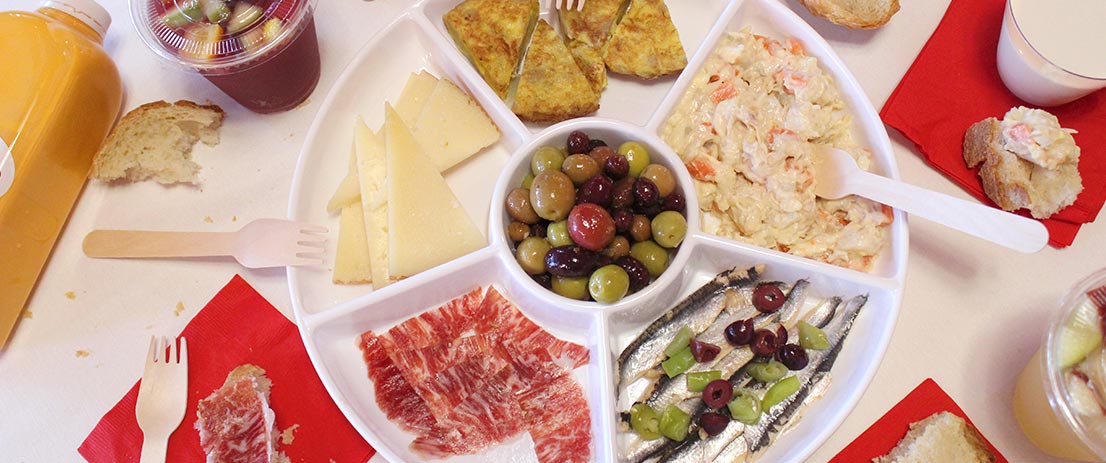 Pick up and delivery:
Monday - Saturday: 11:00 am - 9:00 pm
Sunday: 11:00 am - 8:00 pm
Lunch
Monday - Sunday: 11:30 am - 2:30 pm
Saturday and Sunday Brunch: 11:00 am - 2:30 pm
​Dinner
Monday - Thursday: 5:00 pm - 10:00 pm
Friday - 5:00 pm - 10:30 pm
Saturday: 2:30 pm - 10:30 pm
Sunday: 2:30 pm - 8:00 pm
Happy Hour!
Monday - Friday: 3:00 pm - 7:00 pm
Complimentary Parking 
Monday to Friday after 4:00 pm,
Saturday and Sunday all day
Penn Parking next to 818 18th St.
between H and I streets.